Watch the Video Tutorial above or see the screenshots below. Notice the tooltips in the screenshots!
First of all, what is a Zoom virtual background?
A Zoom virtual background allows you to display a stock or custom image behind you during Zoom video calls. It will automatically trace your body outline and place the background immediately behind you. This feature is useful for situations where you may be presenting to a prospect that does not yet know you or your company very well, or when you don't have a clutter free space to make a video call from you. You could even use a Zoom virtual background in a public space like a coffee shop or airport.
How do I use a Zoom virtual background?
On your computer, open up the Zoom application. Click on the settings icon in the top right corner of your screen, just below your profile icon.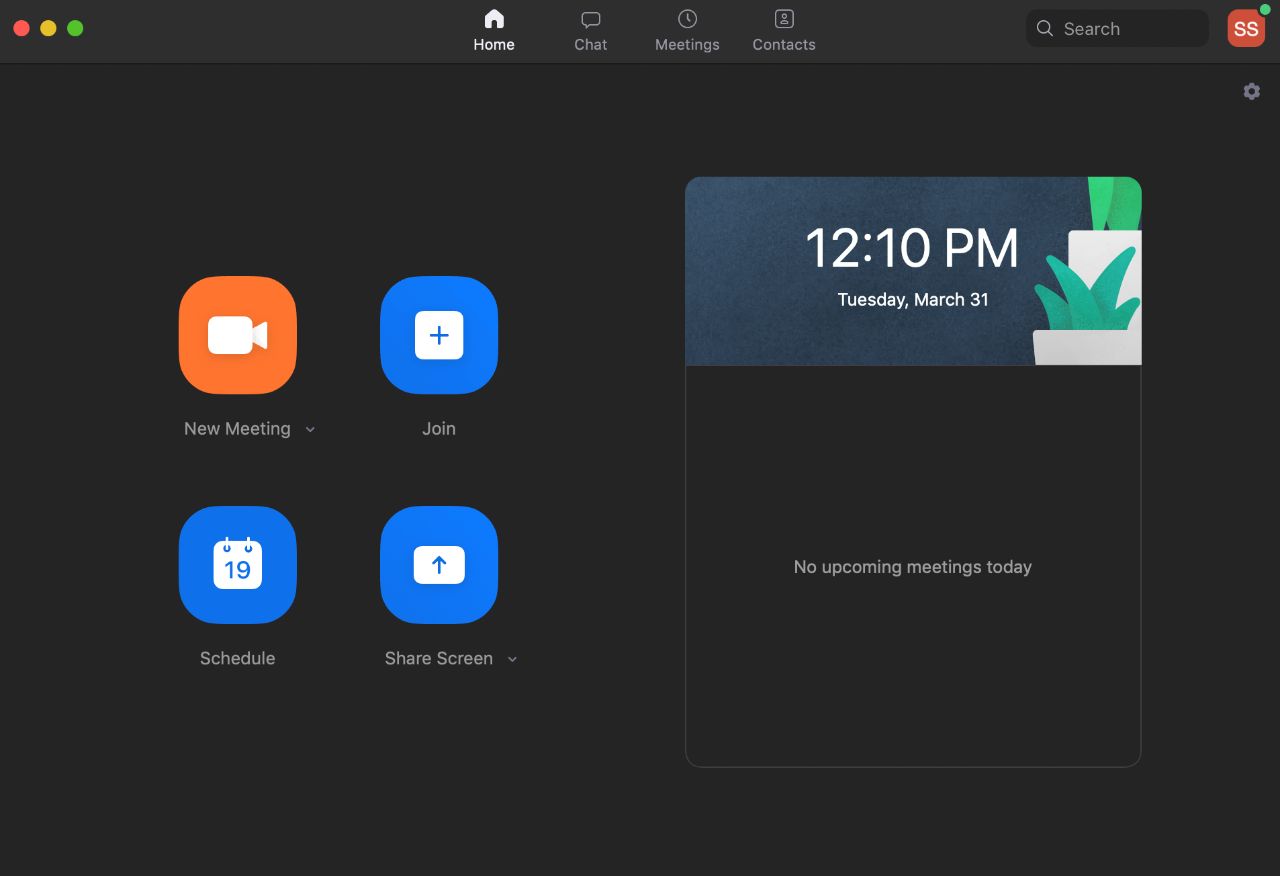 Click the gear icon to access settings.
Navigate to the menu options in the left panel. Select "Virtual Background". You will now be able to see the default photo and video backgrounds in Zoom. Check to see if your computer is capable of using this feature properly i.e. does it track your body outline correctly?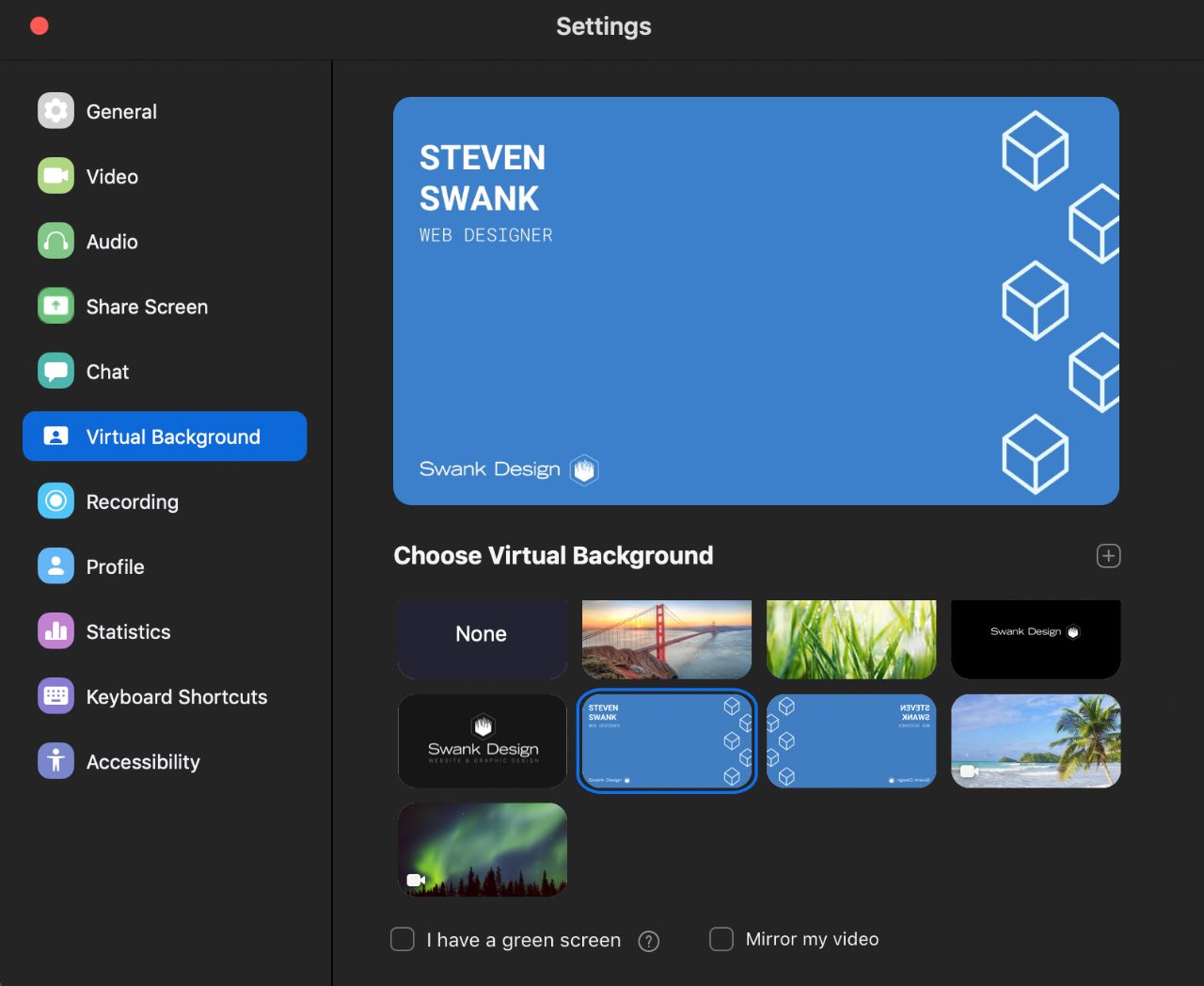 Click here to see the Virtual Background settings.
How do I create my own Zoom virtual background?
There are many ways to create your own background. You could use Adobe Photoshop, Illustrator, or one of many other graphic editing programs. In this example we are going to use Canva, a free online graphic editing software.
Navigate to canva.com. You will need to create free account if you don't already have one. Type "Zoom" in the search box and hit enter. You will be presented with various Zoom virtual background templates. Select one that you like and edit the content to reflect your brand and style.
When you are done, download the image by clicking the down arrow in the type right corner. Now open up Zoom again and navigate to the settings. Click the small + icon and select the image that you just created in Canva. You can now use your own custom background.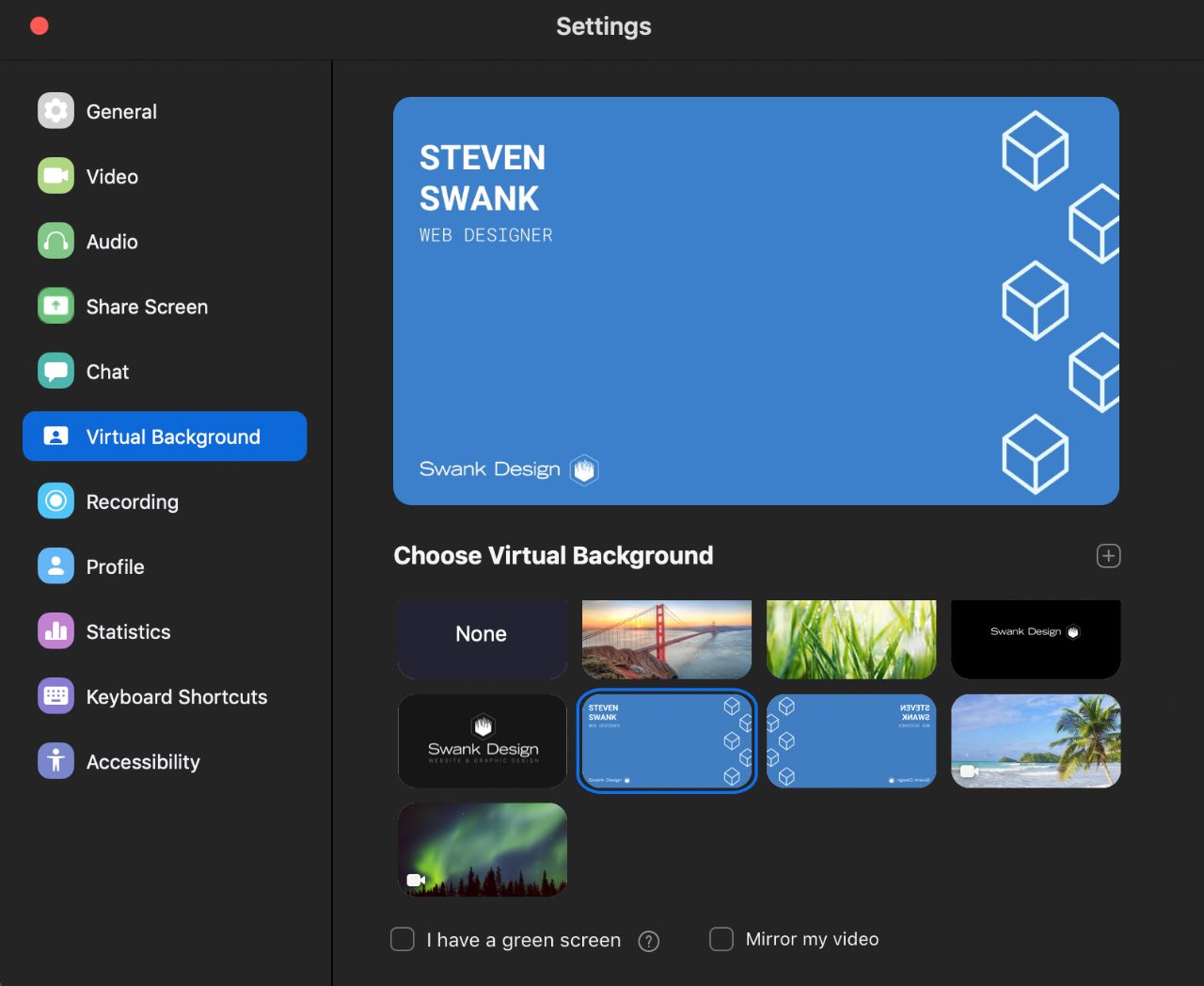 Click the + icon to upload your own image.
How to use the "Mirror My Video" feature
If you would like to use the "Mirror My Video" feature, you will need to create a mirrored copy of your background. There are multiple ways to do this. In our example we used Photoshop. You can do this by selecting "Edit" > "Transform" > "Flip Horizontal".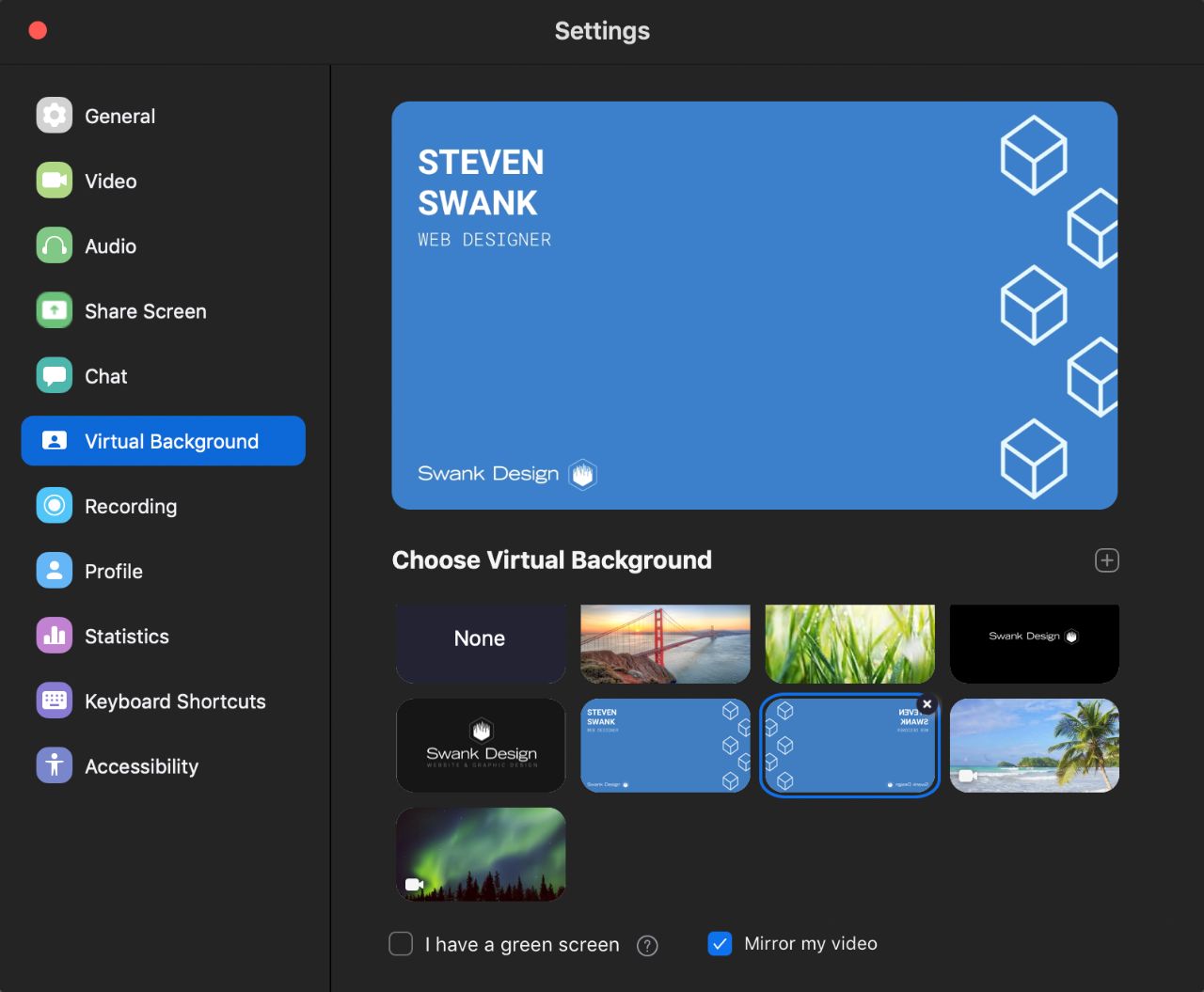 Click here to mirror your video.
You did it!
You now have two backgrounds to choose from. When you upload them to Zoom they will stay in your settings and you can switch back and forth whenever you want.
If you have any questions about how to create your own Zoom virtual background, let us know in the comments.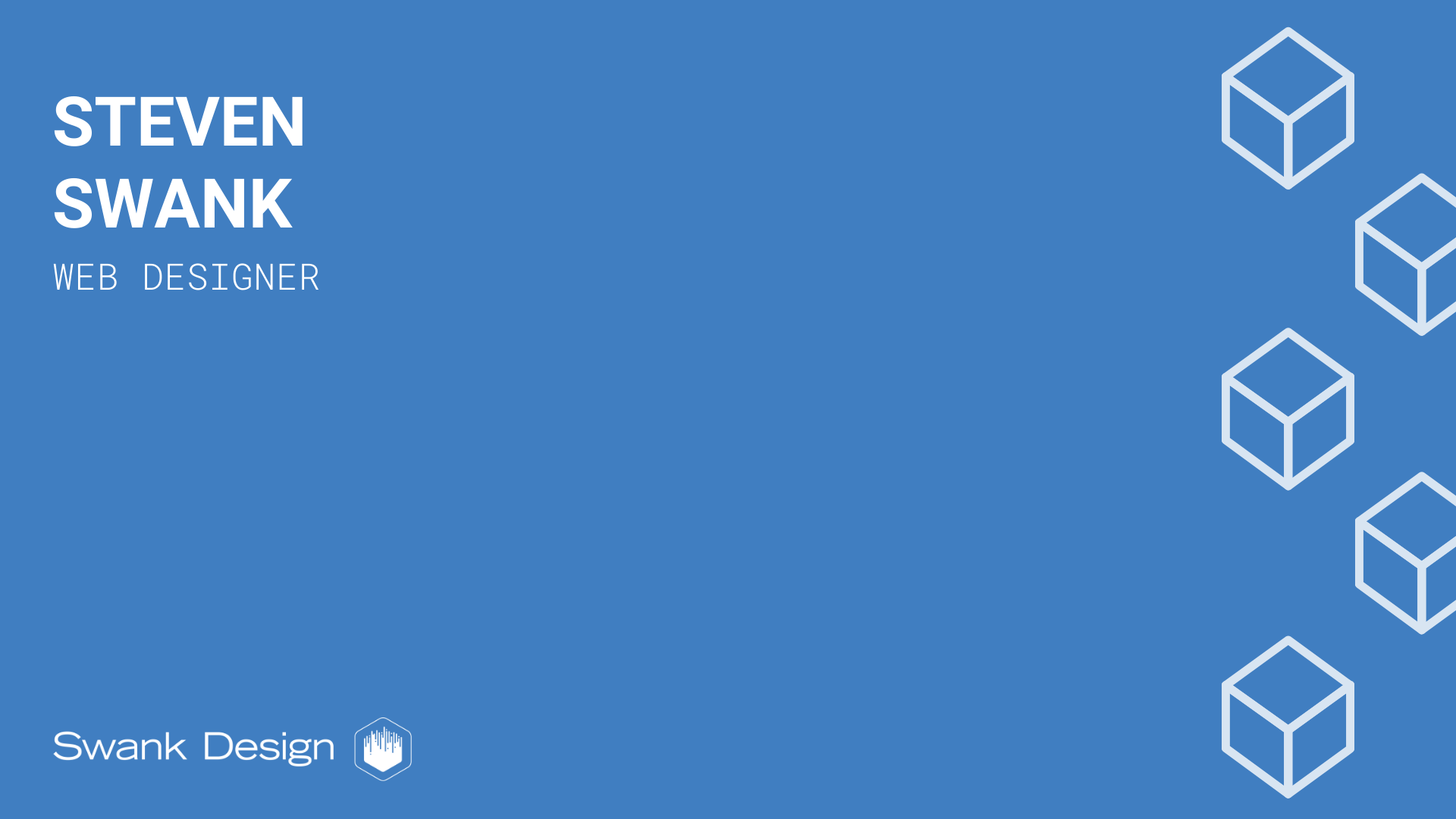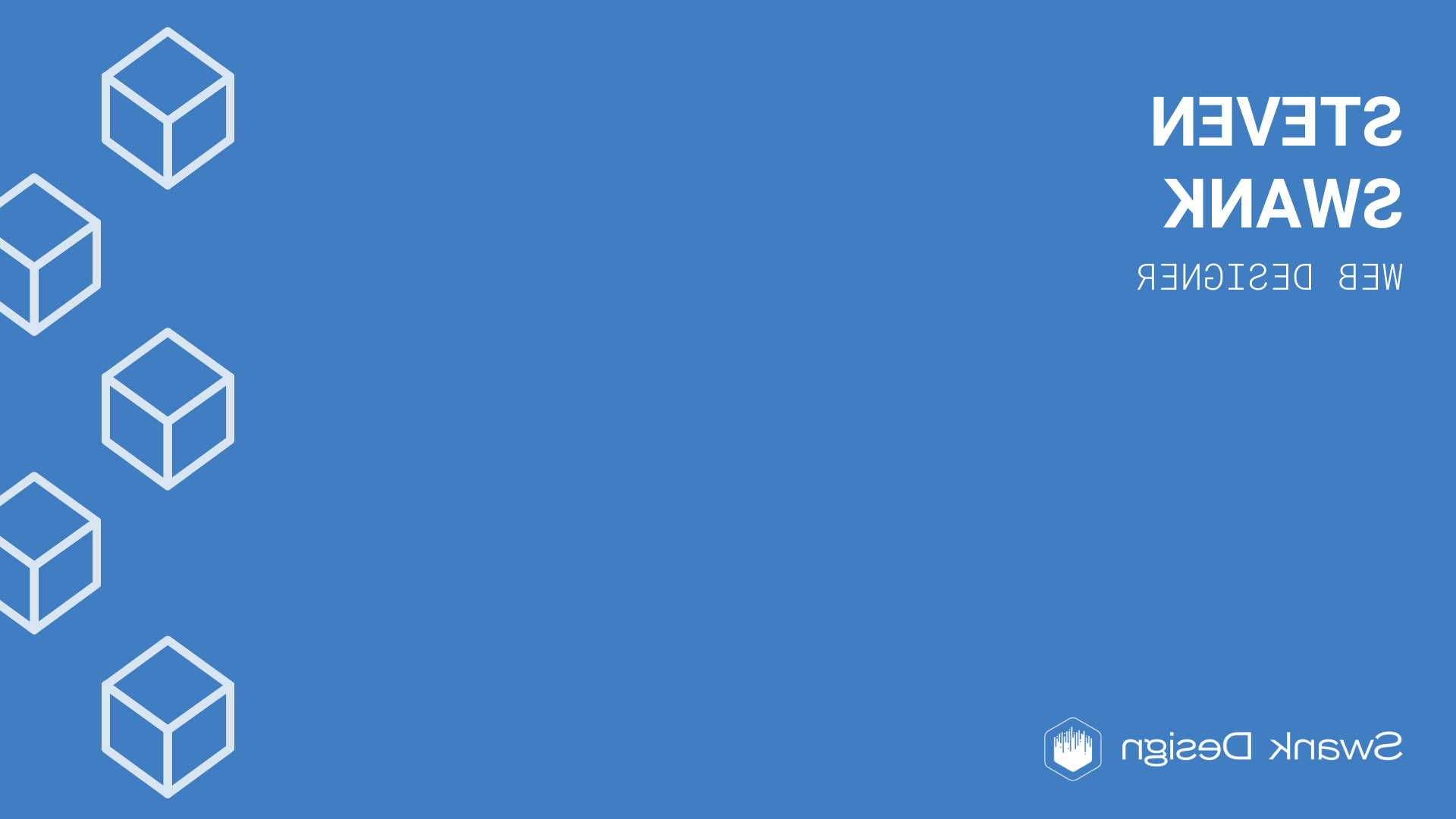 Get a beautiful website
We'll make sure you look as good online as in person (maybe even better).
Free Website Quote